LPS Shanghai 2023 will be held on December 8-10, 2023, in Shanghai. We're glad today to present you with an exclusive interview with the CEO and Founder of Kronos Homes, Mr Said Hejal.
LPS: Dear Mr. Saïd Hejal, thanks for joining this interview. After graduating from McGill University, you worked for 10 years in the United States for investment funds before founding Kronos Homes in 2014. After only 6 years of existence, Kronos Homes already ranks among the Top 10 of Spanish real estate developers. When you founded the company, did you foresee that your company would develop that fast?
Mr. Saïd Hejal: Kronos Homes was born with a vocation to lead the Spanish real estate market and with an ambitious plan to become a neighborhood developer.
We identified the housing demand opportunities that existed in the market and established a sustainable growth plan. I am proud to see that the path we have set out has been successful and that the forecasts we were managing have been fulfilled.
LPS: How would you describe the differences between Kronos Homes and other Spanish real estate developers? 
Mr. Saïd Hejal: Our main differential value is our commitment to Architecture and Design. We make houses that breathe design, sustainable architecture, and quality that are integrated into the environment where they are located.
We want to regenerate the cities attending to these values, that's why our philosophy is#PUREDESIGN. To achieve this, we work with renowned architects such as Ricardo Bofill or Rafael de La-Hoz who help us create iconic residential projects.
LPS: How important is the China market to Kronos Homes? And how do you anticipate it to become in five years from now? 
Mr. Saïd Hejal: We believe that this is a market with a lot of potential and that Spain is attractive from a commercial, cultural and investment point of view.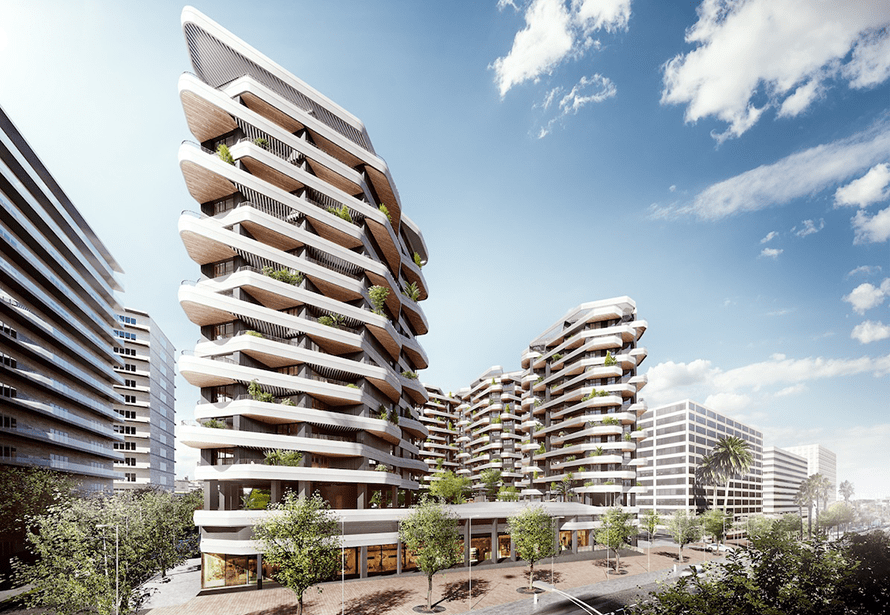 LPS: What is the typical profile of your buyers? 
Mr. Saïd Hejal: For first residence, national buyers mainly and for second residence, European buyers: German, British, Nordic and Benelux as main markets. Our most usual buyer is the one who buys a first home and has a budget of around 300,000 and 400,000 Euros.
Currently, first-time buyers account for about 70% of our market, a trend that has increased in recent years and has been maintained over the last period.
LPS: For our Chinese readers today, can you pick one or two locations in Spain that you feel will have big potential in the future? 
Mr. Saïd Hejal: In Kronos Homes we have observed two real estate markets that have stood out in the last year and they are Valencia and the province of Malaga.
Valencia is an important market for first homes in which the supply is not yet very high. We have just started building the tallest residential skyscraper in that city and in just three months we have sold more than half of its 200 homes. Valencia is the third most important city in Spain with a very good climate, well connected and a growing business volume.
The other big market is the Costa del Sol (Malága). There, foreign buyers of second homes continue to have a great interest in acquiring properties. We have up to five projects in the area. It is also a location that is well connected, has a good climate and a Mediterranean lifestyle that many Europeans want to have.
LPS: What are the mistakes to avoid when you are a foreign investor entering the Spanish real estate market for the first time? 
Mr. Saïd Hejal: Trust is the key to these operations. In that sense, the confidence that Kronos Homes, as a developer, can give an investor makes the difference. Our advice is to avoid intermediaries.  We provide free legal assistance to our clients as well as contact with the consulate for the processing of the VISA. With Kronos Homes, you are guaranteed to buy directly from the developer without any commissions or additional costs.